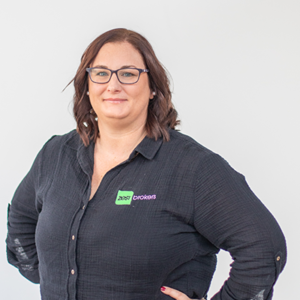 Lending Specialist – Lending Legend (Financial Adviser)
Becks has recently joined our Zesty team as The Lending Legend. Experienced in the financial sector in NZ and the UK as well as having exceptional customer service skills adopted from working in the hospitality industry whilst she was travelling the world.
Becks is remarkably diverse, loves a challenge and is super keen to help people reach their goals and dreams: home ownership, building homes, holiday homes and/or investment properties
Originally from Liverpool in the UK but refers to Taupo as home as she lived here for the past 15 years. 
She has two adorable children, Archie and April-Rose. Family time involves being in or on the beautiful Lake Taupo anytime of the year. Water baby family!
Becks has the local community's best interests at heart. Becks was president of the Taupo Parents Centre for 3 years (2015-2018) and now is on the board of Community Organisation Grants Scheme (COGs).
She really does care; she is all about giving top quality service and wants to make everyone's home ownership dreams come true!